LA Early Years Transition materials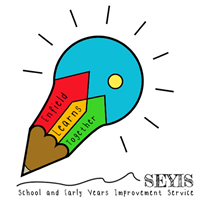 Here are the suite of Enfield Learns Together Early Years Transition materials for children coming into Reception, from Reception into Year 1 and beyond. They are the product of a series of joint LA and headteacher working parties and we would very much like to thank all those involved.
The suite of materials contains:
A good practice guide
All About Me! - A moving from Reception into Year 1 pupil pack for children to complete either at home or at school
An alternative cover for the All About Me! Pack for use with Year 2
An Early Years Transition Challenge Booklet
Starting school transition booklet (with guidance)
Starting school transition booklet
This is me one page profile
A suggested settling in plan
An editable version of the All About Me! pack will be sent out next week.
A copy of these materials has also been sent to you and your Early Years Leader.
We hope you find them useful.
With very best wishes,
Linda Stone
Head of Curriculum & Standards
School & Early Years Improvement Service