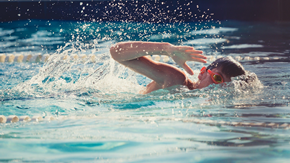 Description
The Service
We will assist you in delivering the National Curriculum requirement for every child to be able to swim 25m competently and confidently using a number of strokes and be able to perform self-rescue in a water-based situation by the end of KS2.
How (Updated)
Lessons are generally 45 minutes long for 7 weeks of the year and are delivered by qualified instructors in the following Enfield pools: Albany, Arnos, Edmonton, Southbury, Southgate and St. Ignatius College.
We offer the service with or without transport.
What is included?
Devising timetables
Arranging transport to and from pools, where necessary
Recording attendance, progress and achievement
Providing certificates and ribbons
Arranging an in-school water safety session
Packages
School's Swimming Without Transport
1 Class Without Transport 45mins x 7 weeks
Sign in for Pricing
School's Swimming With Transport
1 Class With Transport 45mins x 7 weeks
Sign in for Pricing