About EMS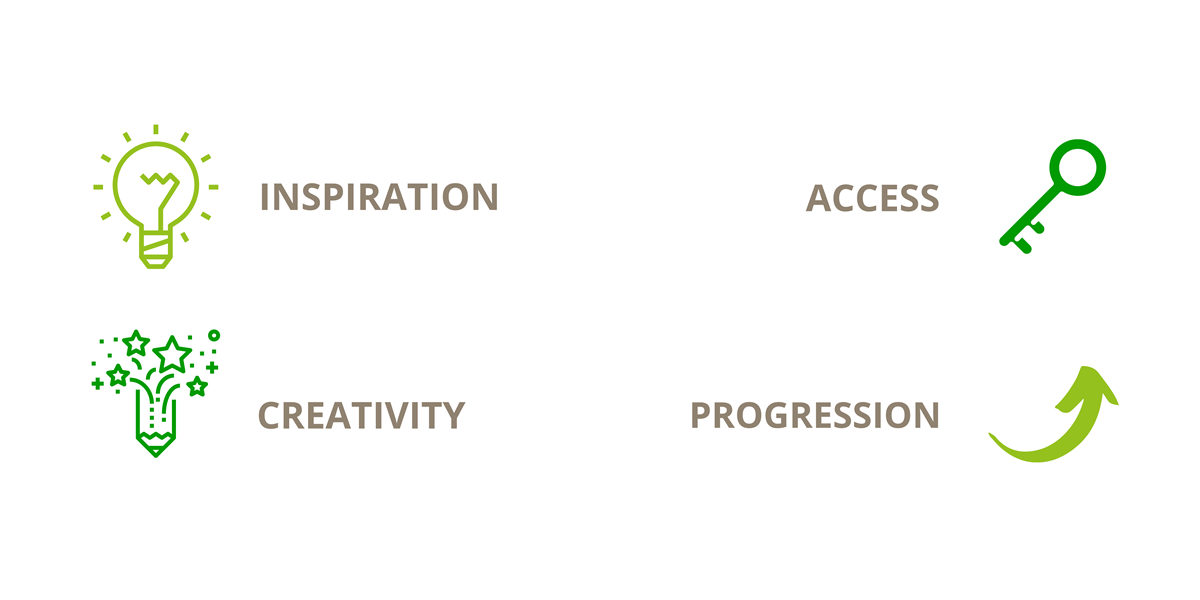 Who we are
We believe that we have a vital role in inspiring children and young people to make music and explore their creativity and that all children and young people should have the opportunity to access music and make meaningful progression in their musical learning.
Enfield Music Service is the lead organisation for the Enfield Music Education Hub, supported by public funding from the Department for Education via Arts Council England. We oversee music education in the London Borough of Enfield and run an extensive offer of music opportunities both in and out of school.
What we do
We offer instrumental and vocal lessons in schools as well as at our after-school tuition centres and Saturday Music Centre. We also run a wide range of music clubs, groups and ensembles for pupils who have had just two terms of lessons right through to those who are most advanced on their instruments.
We work with Enfield schools to facilitate a variety of additional music opportunities for pupils, such as singing festivals, whole class instrumental programmes and access to large-scale performances and working with professional musicians, orchestras and other ensembles. We also support delivery of the National Curriculum for Music through a range of training and resources for schools.
Charging policy
The charge for lessons each term is determined by the number of lessons to be given: 11 in the Autumn term, 9 in the Spring term and 10 in the Summer term. The full cost of the term must be paid before lessons start, but parents/carers can currently opt to pay in 2 equal instalments by enabling this option in the pupil settings on the Music Store before booking. Please see our FAQs for more detailed instructions on how to do this.
The charge for instrument hire and for ensembles is the same each term and is set in advance for the full academic year. The charge must be paid at the time of booking and instalments are not available.
You have 14 days from the date of purchase to cancel lessons, hire and/or membership bookings and receive a full refund of any fees paid. If cancellation is beyond the 14 days, no refunds will be issued. For instrumental/vocal lessons, if your child's tutor has not been able to provide the full number of lessons for the term as set out above, you will be refunded the appropriate amount after the end of the term.
Remissions policy
You can download a summary document of the follwoing information on the remissions available by clicking here (pdf, 174kb).
Lessons
Children eligible for Free School Meals (FSM)* can apply for funding support for group/individual lessons from their school. The level of support available will depend on individual school opt-in from the following options:
1. The school will fully fund group or individual lessons (if necessary)
2. The school will only fund group lessons and the parent/carer must top-up the fees for individual lessons if necessary
3. The school is not able to fund lessons at all
Parents/carers should check with their child's school to see if funding is available and if so, obtain a confirmation letter from the school to upload to their child's profile on the Music Store before booking lessons.
*Please note this does not include children in receipt of Universal Infant Free School Meals (UIFSM) in Reception, Year 1 and Year 2 unless they also qualify under the general FSM criteria.
Looked-after and adopted pupils are also eligible for these lesson concessions on the same basis but should email their funding form to enfieldmusicservice@enfield.gov.uk rather than uploading it to the Music Store.
Schools can also contact us about funding pupils directly, rather than parent/carer sign-up via the Music Store, where this is most appropriate for the child's circumstances.
Hire & Ensembles
FSM, Looked-after and adopted children are also eligible for a 25% discount on instrument hire and 50% discount on ensemble membership, generously funded by the Friends of EMS organisation.
Where a school confirmation letter has been uploaded to a child's profile on the Music Store to book lessons, the hire and ensemble discounts will automatically be applied at check out.
Where a child is not having lessons with EMS, parents/carers or schools should email confirmation of FSM eligibility to enfieldmusicservice@enfield.gov.uk, or contact us to discuss looked-after/adoption status, so that we can issue a promotion code to use when booking instrument hire or ensemble membership.
Additional remissions
EMS offers a "3 for the price of 2" discount on ensemble membership within the same family, where children/siblings are attending multiple groups. Parents/carers should email enfieldmusicservice@enfield.gov.uk if this applies to be issued a promotion code.
Firs Farm Primary School pupils attending Saturday Music Centre activities (not including instrumental/vocal lessons) are eligible for a 50% discount on termly membership. Parents/carers should email paula.warren@enfield.gov.uk to be issued a promotion code.
Equity, Diversity and Inclusion
As part of Enfield Council, we follow the London Borough of Enfield corporate equality and diversity action plan. You can find further information about equality and diversity in Enfield and download a copy of the plan here.
We have also developed our own plan to highlight priorities for the Enfield Music Education Hub and you can download a summary here (pdf, 111kb).