Enfield English Hub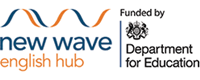 The English Hub offers support and funding to schools for phonics programs and training. Enfield's local hub is based at New Wave Federation in Hackney.
There are also webinars available free to schools.
See the online brochure for further information: https://www.paperturn-view.com/?pid=MTc177110
There is an opportunity for primary colleagues to attend an event in December to hear about how to access funding for phonics - the brochure has sign up details on page 9.