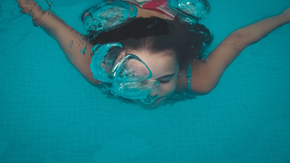 Description
Brought to you by the Schools Traded Services team, the professional and experienced Schools Swimming team will assist you in delivering the National Curriculum requirement for every child to be able to swim 25m competently and confidently using a number of strokes and be able to perform self-rescue in a water-based situation by the end of KS2.
Our swim courses are accompanied with the use of Swimphony, a digital platform that allows you to view pupil progression and attainment throughout their swimming lessons.
With a choice of six swimming pools throughout the borough, we are running lessons at a location near you. All courses available are for 45mins over 10 weeks during the Autumn, Spring or Summer terms
We also offer an option to include transport to take the children to and from your pool of choice.
NEW For 2022/2023 – Intensive Swim Course
The School Swimming team are introducing an Intensive Swim Course allowing you to better manage your school diary.
Launching from Autumn 2022, Monday to Friday over 2 weeks, we will offer the children 10 x 45 minute lessons at Arnos Pool so the children will make use of the daily opportunity to fully engage in their learning experience and give them a greater opportunity to achieve the national curriculum requirements. The intensive swim courses have a very limited availability, so please click the Request for Quote to secure your place.